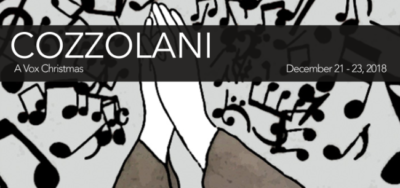 Description
A holiday concert featuring the music of Chiara Margarita Cozzolani (1602-1678) for women's voices and period instruments.
Vox Musica opens their thirteenth concert season, this December, with a program featuring four stunning and rare musical works written by one the most prominent and prolific cloistered nuns from the seventeenth century, Chiara Margarita Cozzolani.
Her passionate and ecstatic music includes solos, duets, trios, and choruses and is accompanied by cello, organ, and theorbo.
December 21, 2018 @ 7:00
Jesuit High School's Phelan Chapel (Sacramento)
December 23, 2018 @ 5:00
Beatnik Studios (Sacramento)
Find other events tagged under: beatnik studios, concert, vox musica, women's voices
Event Categories