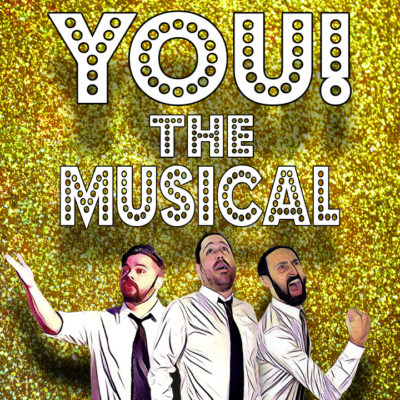 When

Sat, April 22 2017

Where

Sacramento Comedy Spot
1050 20th St Suite 130

Time

8:00 pm - 9:00 pm

Admission

$8
Description
YOU! The Musical is a completely improvised musical inspired by YOUR suggestion of a title. Everything in the show is made up on the spot—lyrics, music, dancing… everything. Each 60-minute performance features a full story with heroes and villains, sidekicks and allies.
This special edition of YOU! The Musical is part of the Cap City Comedy Series (https://www.capcitycomedyseries.com)
YOU! The Musical performs at it's home venue Sacramento Comedy Spot, located in the heart of Midtown. The show is all ages but be warned, as with all things improvised, there may adult language and content.
Find other events tagged under: comedy show, comedy spot, improv, musical
Event Categories