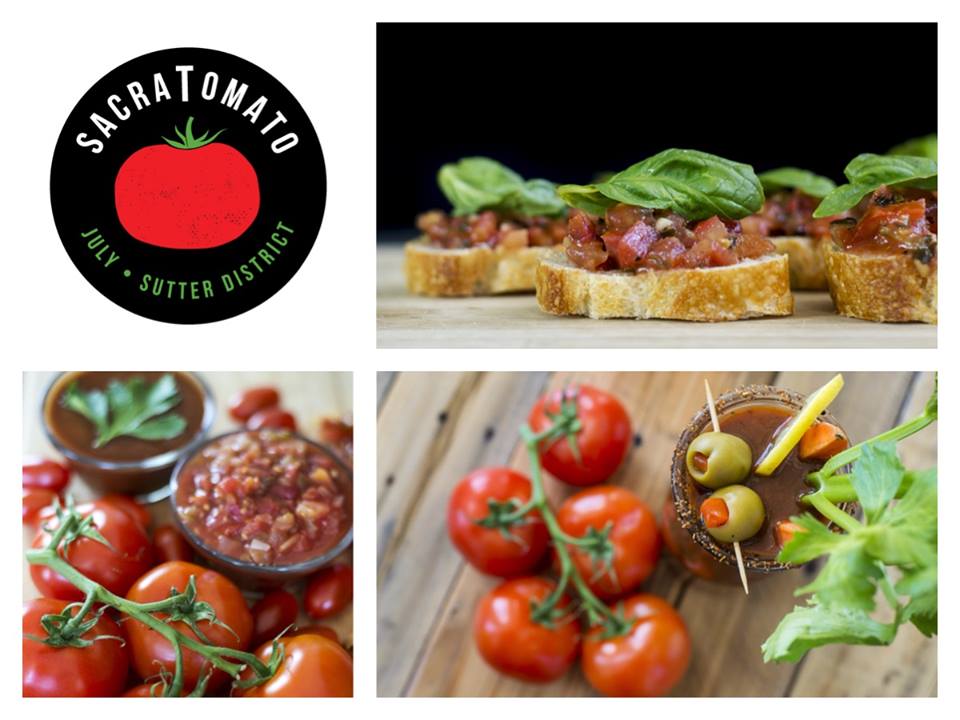 SacraTomato Week & Festival
Annual event & festival in the Sutter District
SacraTomato Week & Festival
Sutter's Fort
2701 L St.
Sacramento, CA
July 22-30, 2017





SacraTomato Festival - July 22 - Free. 4-8 p.m. Sutter's Fort State Historic Park. 2701 L St. 442-1500.

SacraTomato Week - July 22-30, 2017

This July, it's once again time to savor the tomato when the vibrant, lively and eclectic group of Midtown's Sutter District restaurants and watering holes celebrate Sacramento's signature commodity -- the tomato! -- with creative menu options, drink specials and more!  A fun and FREE family-friendly "Sacratomato" festival will kick-off the celebration followed by specials all week long in Midtown engaging restaurants and bars.

To start, the fun and FREE festival will take place on the grounds outside of Sutter's Fort State Historic Park with entertaining chef demonstrations, hands-on children's activities, live music and much more.  After that, the greater Sacramento community is invited to stroll through the Sutter District all week long visiting the local restaurants, bars and nightclubs to order and enjoy tomato-themed edibles and beverages bursting with the farm-fresh flavors that flourish in our agriculture-rich region.

Mark your calendar to savor and support "Sacratomato Week" in the Sutter District in Midtown Sacramento!