Temple Coffee & Tea
Posted to Eat the Grid April 11th, 2013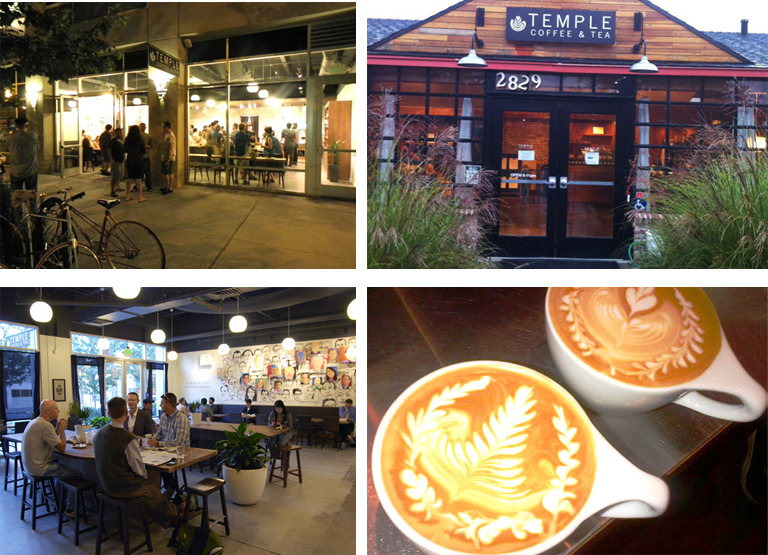 " />
Temple Coffee is a quality-focused retail and wholesale roaster – voted Best Coffee House since its inception in 2005.
We are committed to sourcing, roasting, and brewing the finest coffees. Keep an eye out for monthly coffee education courses; learn techniques for coffee brewing, tastings, and proper espresso preparation.
You can enjoy Temple Coffee at any of their three locations: 10th Street Downtown, 28th & S Streets in Midtown, and on Fair Oaks Blvd in Arden Arcade.