Cuffs Boutique
" />
Mega finds for stellar times!
Cuffs Boutique opened its doors in Midtown, Sacramento's burgeoning arts and culture district, in 2004. Now a mainstay in its original J Street location, Cuffs is known to stock a unique, handpicked selection of both new and vintage offerings for men and women. ShopCuffs.com was launched in 2009 and has been shipping gorgeous goods across the globe ever since.
Visit our website! YOU CAN NOW SHOP ONLINE!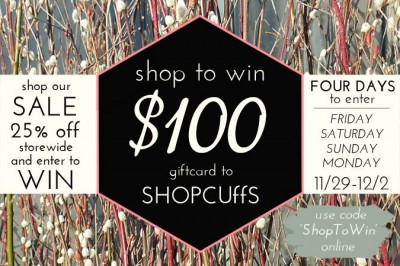 Hoping to live through Black Friday? Spend this beautiful day visiting the hundreds of small shops and boutiques in Midtown. There are lots of sales to take advantage of and you won't get trampled, we promise.