Sun & Soil Juice Company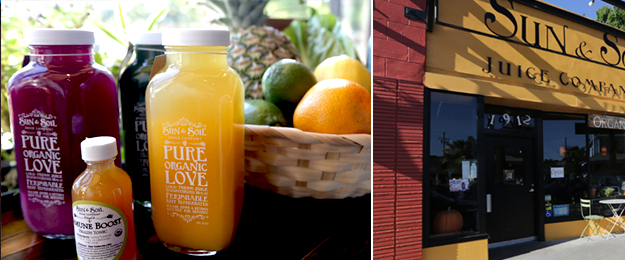 Reconnecting people to the joys of eating fresh, unprocessed, creative foods.
Sun & Soil's mission is to build strong relationships within our community and local farms by creating healthy, organic juices, smoothies and food. We receive the freshest produce to ensure that the quality and flavor of our products is outstanding. We are also reducing our carbon footprint with a glass bottle exchange program rather than the typical plastic / styrofoam options.

Sun & Soil Juice Company
1912 P Street
Sacramento, CA 95811
916-341-0327