Fine Dining on the Grid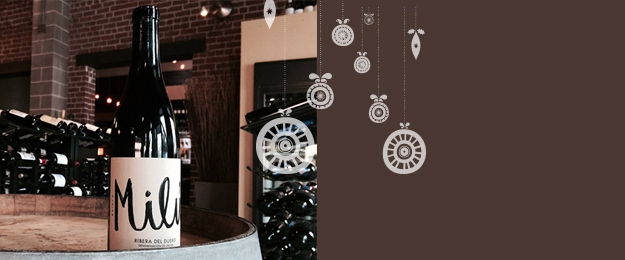 Enjoy the season and explore fine dining on the Grid!

 >> Also check out our Holiday Guide: >> CASUAL dining w/family & friends.
Fine Dining

The Melting Pot
A unique, interactive dining experience creating memorable moments with family and friends. Melting Pot is the premier fondue restaurant where guests can enjoy a choice of fondue cooking styles and a variety of unique entrees, salads and indulgent desserts.   Dinner daily and lunch Fri & Sa /814 15th St.  / 916-443-2347


Brasserie Capitale
Traditional French cuisine made with the highest quality ingredients and artisanal cocktails. Causal elegance romantic French spirit- Le charme de la vie! Lunch & dinner Mo – Sat /   1201  916-329-8033


Frank Fat's 
Proudly Serving Sacramento Since 1939. Serving traditional Chinese cuisine while exploring local ingredients and the region's farm-to-fork culture. Lunch Mo – Fri and dinner daily / 806 L St / 916-442-7092


Biba Restaurant 
Established in 1986, serving authentic Italian regional dishes, lead by owner/award winning cook book author Biba Caggiano.   Lunch Mo – Fri , Dinner Mo Sa / Closed Sunday. 2801 Capitol Ave. / 916-455-2422

Grange Restaurant  (Newly remolded Nov 2016) 
Sacramento's showcase for the celebrated foods and wines of California! Open daily serving breakfast, lunch, dinner, full bar.   926 J St / 916-492-4450


Seafood
Skool on K
Seafood-centric with Japanese flair, serving inventive dishes with clean flavors and modern ingredients. Their core values include sourcing sustainable, using local ingredients whenever possible, and being conscious of waste production and disposal. Lunch & dinner Tu – Su (closed Monday). 2319 K St / 916-737-576

Scott's Seafood on the River
Open for breakfast, lunch and dinner daily. Exceptional service and serving the freshest seafood, flown in or delivered daily from around the world. Just a 5 minute drive from downtown. Daily breakfast, lunch, dinner – 6:30am – 10pm. 4800 Riverside Blvd/  916-379-5959

Wine Bars

58 Degrees & Holding Co.
Featuring the world's most interesting wines along with a distinctive menu of locally sourced, fresh ingredients expertly crafted into dazzling small plates, entrees and desserts. Dinner and small plates served daily.  Wine shop hours: Mon – Fri 1-10pm Sa & Su 1-10pm. 1217 18th St / 916-442-5858.

Downtown & Vine 
Enjoy a Wine Country Region without the drive. Wine bar, restaurant and Harvest Bar in one beautiful site. Tasting Room featuring a dozen wineries from some of the finest vineyards and winemakers in California. Enjoy live music on Friday nights. Open Mon – Fri until 8pm / 1200 K St / 916-228-4518


The Firehouse
Rated as one of Zagat's Top Restaurants, The Firehouse is the most award-winning restaurant in the Sacramento region. Known for the most extensive wine collection in the Central Valley, The Firehouse specializes in delicious cuisine and premium wines, and offers a setting that features storied architecture and design. Lunch & dinner / Old Sac at  1112 2nd St / 916-442-4772

We'll be adding to this list all throughout December. Enjoy the Grid!

Your holiday shopping guide right here!