Leave Your Mark Sacramento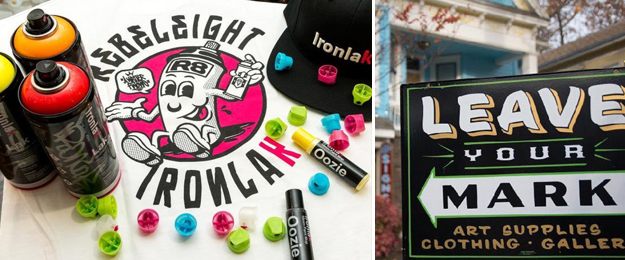 Art Supplies, Clothing & Gallery.
Huge selection of paints, quality markers, spray paint cans and other art supplies along with hats, t-shirts & hoodies. Great prices and selection.
Offering the full line of MTN 94, MTN Hardcore and MTN Water Based Spray Paint and Rustoleum Painters Touch 2X as well as a large selection of Ironlak Paint. They also stock supplies such as Molotow markers, Posca markers, spray caps, sketch books, ect.
Clothing and hats from Rebel8, Lurk Hard, Extra Cheese, American Cream, All Good, Official and many others. And they host monthly art shows and events featuring CA artists and  offer mural painting services.