Ju Hachi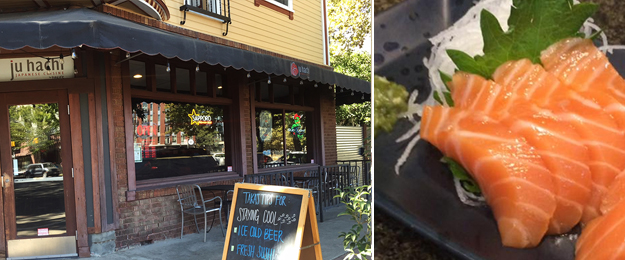 Daily sushi and Japanese-fare specials + charming neighborhood vibes.
From traditional and contemporary sushi, to classic Japanese dishes such as tempura and teriyaki and a  great selection of vegetarian dishes—and their Ramen is so good!! Cozy atmosphere, great service and value. Ju Hachi by Taka's truly has something for everyone's taste.
Friday and Saturday is Late Night Happy Hour starting at 9:30pm – close.
Ju Hachi by Takas
1730 S St
Sacramento, CA 95814