Takata-Ya Japanese Restaurant & Bar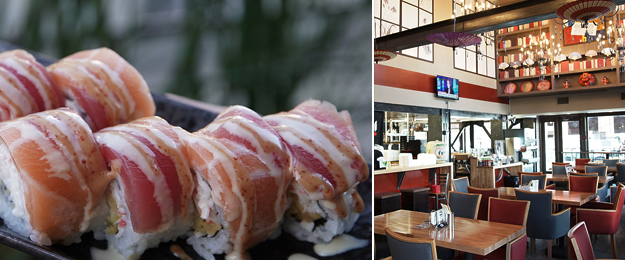 Fast serve Japanese Teriyaki & Sushi including wine, beer on draft, and Japanese Sake.
Grab a quick bite for lunch or relax with friends on the patio during happy hour. Serving up delicious, affordable, traditional and unique Japanese teriyaki dishes, Bento Boxes, sushi bites and tempura.
Monday Trivia: starts at 7pm – more details HERE
Saturdays + Sundays: Spam Musubi (Hawaiian style breakfast)!
Takata-Ya Japanese Restaurant & Bar
1100 R Street
Sacramento, CA 95811
(916) 706-0280