Andy's Candy Apothecary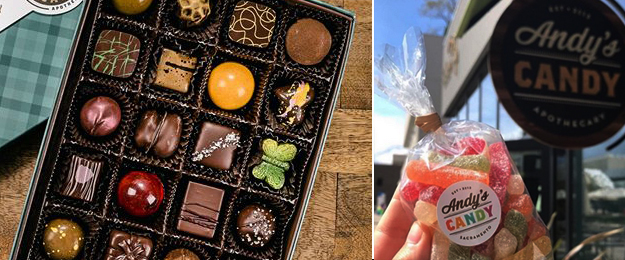 High-end and classic candy, chocolates, gifts, and treats!

You'll find handcrafted gourmet chocolates and quality versions of classic sugar candy. Something for everyone. There is no other place like Andy's Candy Apothecary in the region! Come by, explore and enjoy!
Open Downtown daily – family owned and operated. And you can shop online.
Andy's Candy Apothecary
1012 9th Street
Sacramento, CA 95814
916-905-4115