The California Museum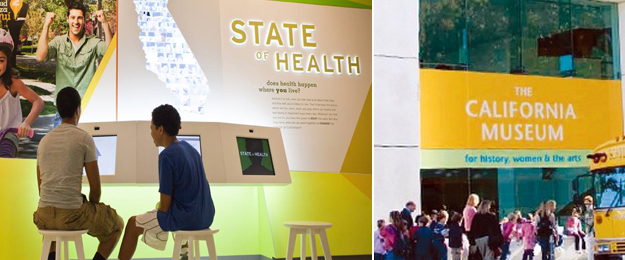 Official home of the California Dream & the California Hall of Fame
A self-supporting 501(c)3 non-profit, the California Museum — home of the California Hall of Fame — engages, educates and enlightens people about California's rich history, its diversity and its unique influence on the world of ideas, innovation, art and culture. Through interactive experiences, the Museum inspires visitors to make a mark on history.
Upcoming Events:
I Love Sugar Skull Workshops October 12th: https://www.facebook.com/events/516026568938857/
Opening at the Museum's Día de los Muertos Fiesta on Fri., Oct. 11, "El Arte de las Almas: Día de los Muertos 2019" ("The Art of Souls: Day of the Dead 2019") is a new exhibit featuring original art and contemporary altar installations by California artists including John S. Huerta, Oscar Magallanes and Raul Mejia.
A journey through life, love and death, the exhibit explores the Mexican cultural tradition of honoring deceased loved ones each year on November 1 and 2 by displaying calaveras de azúcar (sugar skulls), altares de muertos (altars of the dead) and ofrendas (offerings), which has evolved from the Aztecs to modern-day Mexico and California.
Members of the public are also invited to remember a lost loved one in the exhibit's Community Altar.
The California Museum
10th & 0 Streets
Sacramento, CA 95814
916-653-7524