The Bank Food Hall & Taproom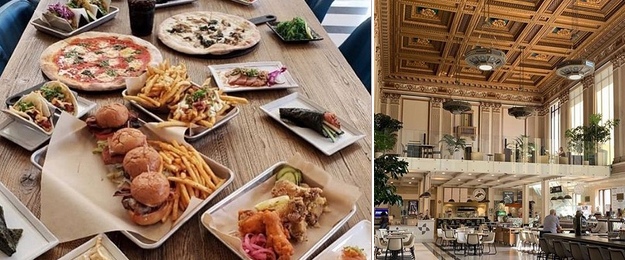 Join us for breakfast, lunch, dinner and drinks plus private catered parties or work events.
Set in Sacramento's historic D.O. Mills Bank building at the corner of 7th and J Street, The Bank offers a unique culinary and drinking adventure creating a social connection between people, food and an eclectic group of local purveyors.
Food Hall, Beer Bar, Cocktail Bars & Lounge plus meeting and private party spaces throughout!
Family friendly every day before 10pm!
The Bank Food Hall & Taproom
629 J St
Sacramento, CA 95814
(916) 557-9910