Pizzeria Urbano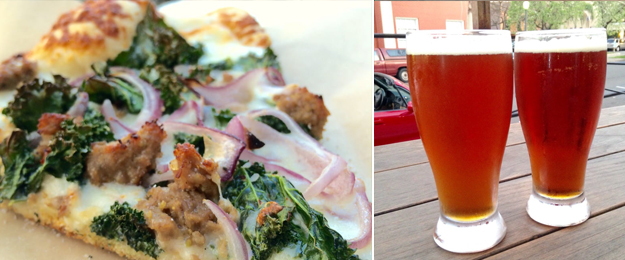 Great location, awesome pizza, beer, wine, salads and dessert.

Open until 2:30 a.m. on Friday and Saturday evenings – your weekend late night pizza hot spot!  Pizzeria Urbano is located in Midtown, inside the popular MARRS building at 20th & J Street.
We recommend your favorite pizza, along with their fresh kale salad!
Yelp Review by ML H. Sacramento, CA 12/31/2019
"I've been dining here for years now. I'm updating my review to reflect my appreciation for what Pizza Urbano offers: a consistently tasty lunch promptly served by friendly workers in a clean space in midtown for under $10. The salads have gotten better and all pizza varieties are well executed. This place is a great quick lunch option that I hope sticks around."
Pizzeria Urbano
1050 20th Street
Suite 150
Sacramento, CA
916-447-1255