Local Arts & Entertainment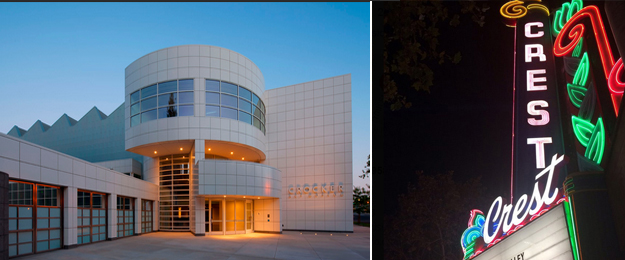 Supporting the arts & entertainment during this epidemic.
Listen to live stream concerts from around the world:
https://livemusicproject.org/calendar/month/
————————
Message from Sacramento Ballet
We know these are unusual and unsettling times. Be assured Sacramento Ballet is committed to the health and well-being of our community. We closely are monitoring the evolving status of the Coronavirus (COVID-19). >> Support Sacramento Ballet
Message from Crest Theatre
Join the Sacramento Classic Movie Club, or our Virtual Donor Wall, more great films in a classic theater for less money! With the safety of our community as our utmost concern, we are postponing all concerts, films screenings, and public events through at minimum April 1st, effective immediately. Our goal is to reschedule as many of these events as possible; if you are a ticket-holder for an event happening during this time-frame, we will be in further communication with you soon if not already. During this difficult time we would ask for you support by joining the Sacramento Classic Movie Club. As members of the Sacramento Classic Movie Club you will get advanced notice about special events at the Crest Sacramento and discounts to concessions through out the year. To join our Virtual Donor Wall, click tickets, then add-ons. Your name will appear on the big screen before every movie for the rest of the year. If you are on Facebook make sure you join our Sacramento Classic Movies Group!
Message from The Sofia
Although the Sofia is empty, the echoes of laughter, dramatic silence and brilliant music are bouncing through our beautiful new home. Your memory is keeping us company, and hopes of seeing you soon keeping us positive. As all things must go forward, please take a look at our show listing page and consider booking a concert or play for the near future; maybe such acts of hopeful affirmation will bring a quick end to this current crisis. Stranger things have happened! Please take care. >>Support The Sofia
Message from Crocker Art Museum:
We are currently closed. This is a proactive measure to preserve the health and well-being of our visitors and staff, and to support the city of Sacramento's ongoing efforts to contain the spread of COVID-19. We look forward to welcoming visitors back as soon as possible. We all know that art is good for the mind and the soul, so we'll do our best to deliver it to you while we're apart. Stay tuned for fresh content and new ways to engage with art and one another. Any further changes and updates to programs or hours will be posted on our Visit page, via email, and through social media. If you registered for a class or purchased tickets to an impacted program, or if you are a vendor or performer participating a spring event at the Museum, please email customerservice@crockerart.org, and the appropriate staff member will be in touch. Your health and safety is our primary focus, and we look forward to seeing you back in the galleries soon. >> Become a member