Shoki Ramen House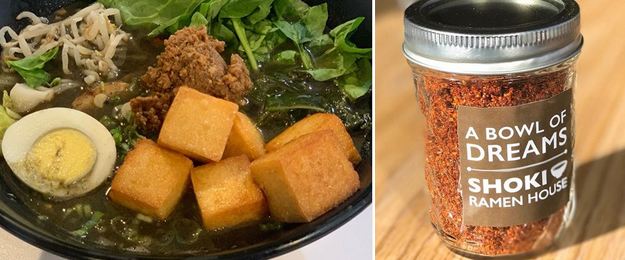 Serving Sacramento expertly crafted true and healthy ramen and Japanese bites.
Their broth (soup), tare (base sauce), and toppings are made fresh at Shoki and is prepared with using Yasushi's own original recipe.  Their noodles are made from a reputable company that makes it to Shoki's specifications. Come enjoy a meal (takeout for now).
21st Street: Hope to open in 2021!!!
OPEN: 1201 R St.
Sacramento, CA 95811
916-441-0011

2530 21st St (off Broadway)
CLOSED due to 2018 fire. Hope to open in 2021 Stay tuned for updates.