Temple Coffee opening in FOLSOM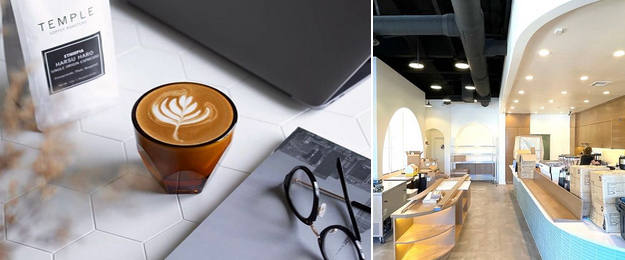 Nationally-acclaimed, locally roasted coffee.
Temple Coffee makes the list of country's best roasters, year after year! Located in Midtown, Downtown, Arden Arcade, Davis and now Folsom! Open until 11pm every night. Open 6am – 11pm | 365 days per year.
NEW LOCATION, same great coffee. We can't wait to open our doors to you, Folsom!⁠
Join us for our Grand Opening special weekend on SATURDAY, JUNE 26th. We'll have giveaways for all, plus some fun pop-up activities and special treats to enjoy! ⁠
Folsom at Broadstone Marketplace (2750 E Bidwell St, Folsom)