Odd Cookie Bakery Cafe & Bar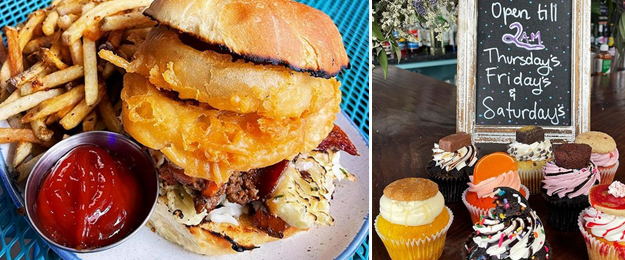 Open until 2am Thu, Fri & Sat.
Located in the heart of downtown Sacramento. ODD COOKIE BAKERY CAFE & BAR is one of a kind serving up unusual combos and creative treats from Fried Chicken Sandwiches, Burgers and Frankie's Fried Pizzas to Waffles, AMAZING cupcakes, cocktails and more.
Odd Cookie Bakery Cafe & Bar
1015 9th Street
Sacramento, CA 95814
(916) 228-4709