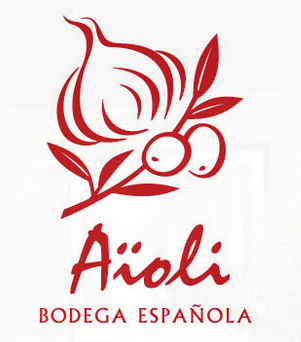 Aioli Bodega Española
Welcome to Aioli Bodega Española, where our authentic food, wine and ambiance will transport you to Spain for the evening.
1800 L Street
Sacramento, CA 95814

HOURS
Mo - Sa 11am - 11pm
Su 5 - 10pm
3/18/20

Midtown restaurant Aioli transitions to corner market as coronavirus closes dining room:

https://www.sacbee.com/news/business/article241307741.html

Message from Aioli 3/18/20

Follow the latest on their

Instagram

Our offerings will begin as we try to make sure all the food we have on hand does not go to waste. We will also be selling wine and beer. Sandwiches and Salads will be available on demand and made to order. We will have a deli and meat selection. Limited dry goods and produce. Greens, citrus, potatoes, onions, flour, sugar and for home baking YEAST! A limited list of prepared meals will also be available to take home. We will be limiting occupancy in the building to 9 (including employees). I hope it turns into a situation where we have a que. I will let all know when paper products are available. We will be open Monday thru Saturday 12pm till 7pm. I hope to begin delivery service soon. (Delivery service for premium wine by the case has already begun) We are committed to serving our community. Our neighborhood and our clients that have supported us for so many years. As far as shelter in place if I'm going to be at work I might as well do my best to share. If all goes well we will be expanding services as we go. And most importantly I'm going to be providing a stipend for all of my hourly employees that have been furloughed. So that they can have basic goods if they cannot afford them to help them get through these tough times.

__________________________________________________

Let our authentic food, wine and ambiance transport you to Spain for the evening. We offer a full selection of Spanish tapas, meals, wines, and desserts for lunch or dinner.

We have created an authentic and genuinely friendly ambiance with both inside and patio seating to provide a complete dining experience for our guests. Our cuisine is inspired by authentic Spanish flavors and recipes, presented beautifully, and complimented by a bold and exceptional wine list.

In addition to our extensive selection of tapas, we have a diverse menu and offer specialties such as grilled lamb chops in cilantro, garlic and mint, or parchment baked halibut with tomatoes, olives and capers.

Finish of your meal with one of our unique specialty desserts, original and absolutely satisfying. Whether you are new to Spanish cuisine or a tapas connoisseur, we will treat you to an authentic and festive experience.