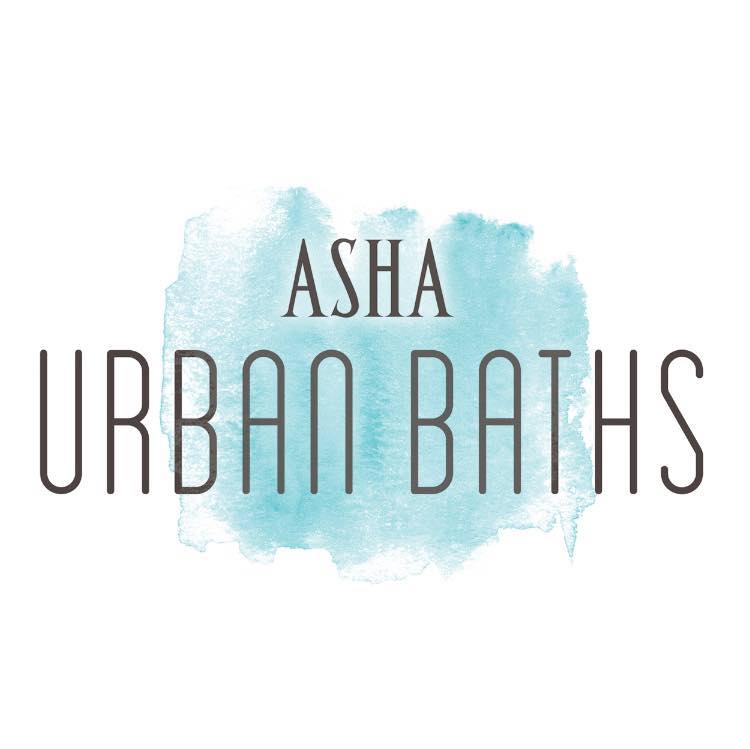 Asha Urban Baths
A center for healing and rejuvenation; a gathering place to restore wellbeing with heat and water.
2417 27th St
Sacramento, CA 95818

HOURS
10am – 10pm Tu - Su
Last appmt & latest
entry is 9pm.
A warm soak is RELAXING and NOURISHING. A cold plunge is ENERGIZING and HEALING. Sweating in a steam or sauna is CLEANSING and SOOTHING. Quality time alone or with friends is RICH and REWARDING.

Inspired by the social Russian banya, the skin care rituals of the Korean jjimjilbang and the Turkish hammams, the quiet introspection of the Japanese sento, and the ancient wisdom of the Greeks and Romans–who may have started it all. We bring you a modern, cultural fusion of the old-world bathhouse–a center for healing and rejuvenation; a gathering place to restore wellbeing with heat and water.

"Just rest and go to the water. It's all gonna be alright." -Elizabeth Gilbert

BATHHOUSE 101
"The time to relax is when you don't have time for it." –Sydney J. Harris, American journalist

Being here is about slowing down, relaxing alone or with friends, feeling better, healing and enjoying life
Think hot springs brought indoors in a down to earth and affordable day spa
Be social or meditative, but keep the social low-key
Keep conversation peaceful. It helps you (and those around you) relax more.
Most hours are co-ed like any hotel jacuzzi

Etiquette
Swimwear is required
Bring or borrow flip-flops
Bring or rent a towel
Unplug. Leave phones & tablets in your locker
Always shower before entering the baths
Quiet in the steam and sauna
Physical displays of affection are strictly prohibited
Enjoy food and beverages on the porch only (water is allowed in the bathhouse)

PRICING:

DROPPING IN $25 Single visit to steam, sauna, soak, and lounge.

LOVING IT $110 5 bathhouse visits to be used within 90 days.

COMPLETELY DEVOTED 52 visits within one year: $999 Unlimited visits: $295/month

MASSAGE $100 Full body. 1 hour. Includes full use of the bathhouse. Reservations required.

DIY (do it yourself) masque and serum $15 Turkish exfoliating mitt and body oil $20

BATHHOUSE + YOGA $140 PERSONAL DAY OF RETREAT: yoga (choose from schedule), one hour full body massage, steam, sauna, soak, lounge at the bathhouse + a cold pressed juice!