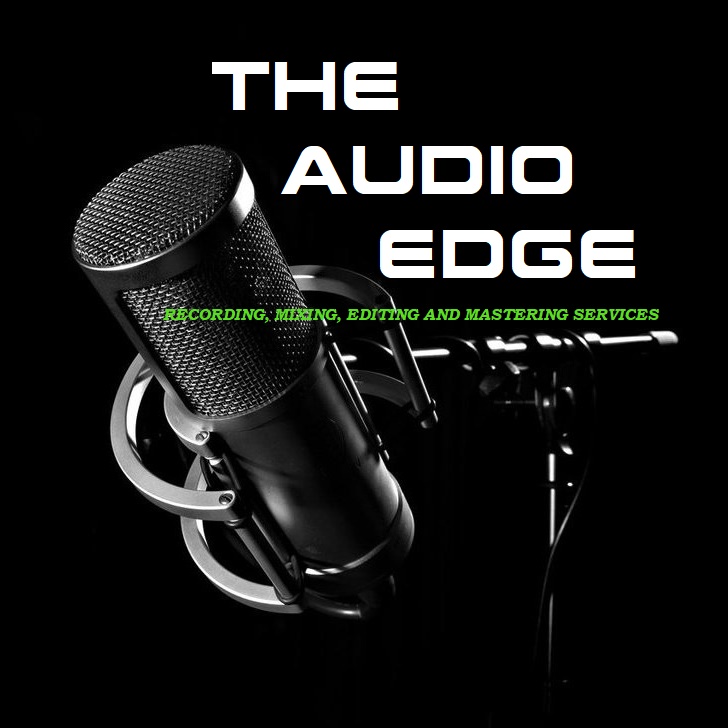 Audio Edge Recordings
Audio Edge offers affordable and professional home studio recording services for new artists/musicians, and voice over talent on a limited budget.
Welcome

Located in Sacramento, California. Audio Edge Recordings offers affordable "In home" studio recording, editing, mixing and mastering services for vocalists, musicians, bands, and voice over talent on a limited or tight budget.

Are you curious to hear what your voice, or music will sound like with a professional sounding recording? I understand that musicians and vocalists like yourself, who may not have the time, patience or the interest in doing their own recordings, and only want to focus on making music. This is where I can help you, the artist or band without having to break the bank buying recording gear, or feeling the time pressure from those expensive studios. I believe I can help take your music to that next level with a polished sounding mix you will be proud to share with the world. I work fast and with precision to save you time and money, especially if you are well rehearsed and ready to go!

Starting as a guitarist in many bands over the last 25 years and now continuing as a sound engineer over the last half decade. I have had the pleasure of working with a variety of artists and genres of music. I provide a very relaxed, no time-pressured, yet creative and professional environment. I use the most up-to-date version of Pro Tools software which comes with a wide variety of plug-ins, virtual instruments, percussion & drum samples, guitar & bass amplifiers, and effects to choose from to make you sound as if you recorded in a traditional recording studio. 

My goal is to build long term working relationships with all of my clients in the best possible way by helping them achieve their musical artistic vision.

(916) 287-1581 or email:  audioedgerecordings@gmail.com (Please leave a message, and I will contact you within 24 hours).

For rates and reviews please visit my website on the above link. Thank you.