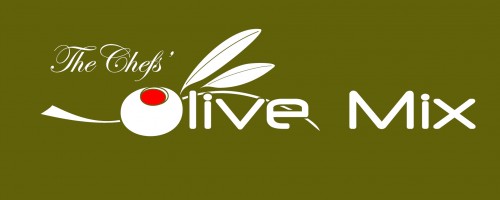 Chefs' Olive Mix
Open daily for Olive Oil & Balsamic Vinegar Tastings – Signature Salads, olives and cheeses available.
HOURS


Mon-Fri: 10am-6pm
Sat: 10am-7pm
Sun: 10am-5pm
Stores in OLD SAC and ARDEN (new)
Our 2nd location is now open in ARDEN at 2600 Fair Oaks Boulevard (next to Temple Coffee & Tea)!

Chefs' Olive Mix is an extraordinary specialty store in Historic Old Sacramento where you can taste and mix over 64 varieties of Ultra Premium Single Cultivar Extra Virgin Olive Oils, Fused / Infused Olive Oils, Dark Balsamics, White Balsamics, Specialty Vinegars and Gourmet Oils.

When you first walk into this delightfully charming upscale tasting room, you can't help but be dazzled by the stainless steel tanks (called fustis) that line the walls. Each fusti contains either Ultra Premium Extra Virgin Olive Oils from all over the world or Balsamic Vinegars from the revered producers in Modena, Italy.

You'll then be immediately greeted by one of our extremely welcoming and knowledgeable team members eager to help navigate you thru the plethora of amazing Extra Virgin Olive Oil and Balsamic flavors.

So, come and see what all the fuss is about and have your own flavorful 'WOW' experience'!!  As owner, Lisa Lubeley states, "It will change your world view on healthy eating".

Fresh Gourmet Foods To Go and More…

We are excited to announce the return of our salad offerings! We are making fresh OMG (Oh My Greek) Salads with our famously delicious feta. Small, to-go salads are available daily for $6.95.

We have homemade Greek Salads to go, hummus (side orders of 3.25, 8 or 16oz), hummus and chips, peanut butter balsamic cups with crackers and our feta available for purchase. Made with the freshest ingredients – and with the best olive oil and balsamic vinegar in the world – we know you will love these tasty items.

New our Olive Oil Beauty Products from Australia…

We now offer a variety of olive oil beauty products from soaps and shave cream to body wash and soothing balm that will leave your skin silky smooth.  Stop in and select a nice gift for your favorite people on the planet.

One Taste – that is all it takes to begin to understand what our unique store has to offer.  Our products are amazingly fresh, delightfully flavorful and brimming with healthful benefits for your family and friends.  We believe our world will be a better place with each and every Taste.

To enhance your sensory experience, we'll hand you a Suggested Pairing Sheet which lists the most popular Oil and Balsamic combinations that you can try on your own. That's when…the REAL FUN begins!

Whether you enjoy Olive Oil or Balsamic Vinegar by itself or paired, they can be used for bread dipping, salad dressings, marinades or simply drizzled over vegetables, cheeses, fruits or desserts.

We ONLY acquire our oils from small estate mills all over the world that are willing to follow our strict production criteria.

And to guarantee freshness, we take advantage of olive harvests from both northern and southern hemispheres which allow for 2 harvest periods per year instead of just one.

Once produced, each oil is laboratory tested in its country of origin, then again in the USA to verify its Ultra Premium quality. The proof of such is then displayed on each fusti.

All our Balsamics are made exclusively in Modena, Italy which again guarantees the Highest Quality Traditional Style Condimento.

Every Olive Oil and Balsamic is available in four different sizes. 60 ml, 200ml, 375ml and 750ml which predominantly range in price from $4.95 to $25.95.  There are a few exceptions based on differing oil/vinegar supply pricing for our gourmet oils.

We are ready to rock your world with our awesome store experience.  Come join the FUN!