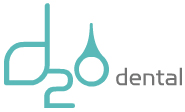 D2O Dental - Dr. Wiggins
As Sacramento's premier dental wellness spa, our patients are the focus of everything we do.
HOURS
Monday - Thursday 9-6pm
Friday: 9-4pm
Saturday: By appointment only
REVIEWS:

Check out all the positive patient reviews on

www.patientconnect365.com Welcome to D2O Dental

Fearful or anxious about dental treatment? D

2

O Dental is pleased to offer  sedation dentistry or "sleep dentistry" to help you get the smile and care you deserve in a relaxed state of mind. Patients can select their level of "awakeness" during a visit. You can contact us at 916-442-7000 or email us at

info@D2Odental.com

. Or, if you're in the area, please stop by and visit!

Sacramento's premier dental wellness spa. >>See special feature in Sacramento Magazine 2016


At D2O, we hope to take your dental experience to a new level. From the moment you enter, you'll feel and see the difference. From our warm hand towels and video goggles to the use of the dental industry's latest technology and techniques, we aim to provide the highest quality service to transform your dental experience. Put simply, you are the focus of our practice.

From the use of minimally invasive techniques to advanced materials and complex procedures, D2O provides superior general, cosmetic and sedation dentistry to provide you with long-lasting, natural looking results.

We take pride in providing our patients with the expertise, techniques and resources to help you achieve the goal of having perfect oral health - a place where patients can proudly call their "dental home".

We invite you to learn more about our philosophy and services. Let us help redefine your dental experience.

About Dr. Wiggins

Dr. Edward Thomas Wiggins II received his Doctorate of Dental Surgery (DDS) in 2OO2 from the University of California, San Francisco. He began his career in the Bay Area, practicing in Union Square in San Francisco for six years. While in San Francisco, Dr. Wiggins demonstrated his commitment to the community by providing free dental work to patients who could not otherwise afford dental care. In May 2010, Dr. Wiggins opened D2O Dental. His experience working at Disney helped to influence his vision and philosophy for patient care. Together with a focus on clinical excellence, D2O Dental offers patients a place where they receive only the best in dental and patient care. An avid learner, Dr. Wiggins invests hundreds of hours each year to formal continuing education courses, including an advanced nine series course at the premier Kois Institute in Seattle, WA.  In addition to spending time with his wife and children, Dr. Wiggins enjoys playing tennis, running with his dog and enjoying the outdoors.

Guest Services:

Services

Sedation Dentistry and Anesthesia
Bonding, composite resin fillings
Porcelain inlays and onlays
Porcelain crowns and bridges
Full mouth restoration and rehabilitation
Ultrasonic cleanings, water-jet polishing
Invisalign clear orthodontics and braces
Teeth Whitening  (in house, customized trays and take home trays)
Aesthetic tooth contouring and space closures
Smile Design with porcelain veneers
Financing options through CareCredit
We accept all PPOs

Technology and Safety

Computerized dental health records and management system 
Online patient access to dental records
Cerec 3D CAD-CAM technology: Advanced technology that creates a 3D image of your teeth, eliminating the need for  temporary crowns and a second visit.
Computerized anesthetic delivery system that achieves painless, efficient injections to patients
State-of-the-art sterilization machine (used by only 3% of practices)
Highly trained and licensed providers and staff

Ecodentistry

As one Disney song correctly put it, "It's a small world." As Sacramento's first green practice, we believe the way we practice dentistry can impact the earth. We are committed to continuously identifying ways to minimize our environmental footprint in our world.

Use of digital x-rays, reducing exposure of radiation to our patients by 90%
Use of electronic dental software, drastically reducing the use of paper
Energy saving LED and fluorescent lighting
Use of recyclable, ecofriendly office and cleaning supplies
Energy saving assessment conducted by SMUD
Energy Star washer and dryer
Member of Ecodentistry Association
Our building is endorsed by the Environmental Council of Sacramento (ECOS)
We recycle!