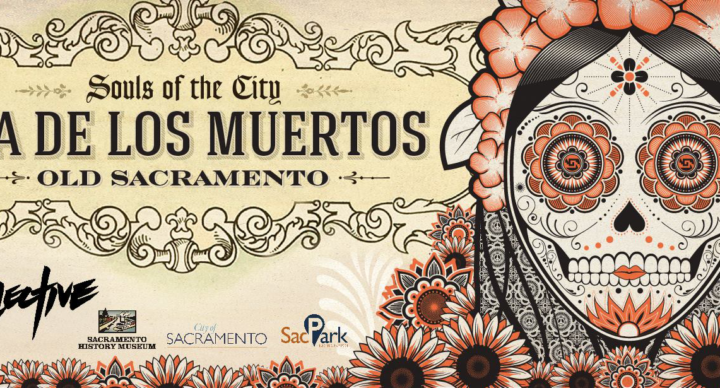 Dia de los Muertos Souls of the City
Free activities in October at multiple locations and festival in November in Old Sacramento
Dia de los Muertos Souls of the City
Multiple Locations
Sol Collective, Sacramento History Museum, Old Sacramento
Sacramento, CA
October-November, 2020

Since 2011, Sol Collective has worked in partnership with the Sacramento History Museum to bring the ancient tradition of Dia de los Muertos (Day of the Dead) to the Sacramento community. Shrouded in mysticism for many Americans, Day of the Dead is a Mexican tradition celebrating and honoring the lives of relatives and ancestors past.

Sol Collective will be hosting workshops in sugar skull making, altar building, and the history of Dia de los Muertos through arts. These workshops are open to anyone in the community interested in learning about the ancient traditions and culture behind Dia de los Muertos.