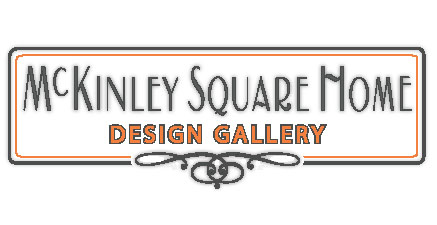 McKinley Square Home
Home Furnishings Boutique in East Sacramento including interior and landscape design services.
HOURS
Mon - Sat: 10am-5pm
Sunday: 12pm-4pm
The Love Of Beauty is Taste. The Creation of Beauty - Art.

Visit our retail store in Midtown/East Sacramento to view our collection of unique gifts, designer furnishings, lighting, furniture, art, and more.

About the owner:
LeSanne Design delights clients with the strong sense of cosmopolitan flair and eclecticism that she brings to each project. LeSanne brings a highly personal approach to design and creates elegant and inviting atmospheres for both interiors and landscapes that reflect the personality and lifestyle of each client. She strives to create spaces that provide a deep sense of beauty, harmony and,comfort as well as functionality. "My designs are rooted in the architectural principles of balance, light, space and color; and I use them to make an impact."

Each room is sensuously colored with an eclectic mix of textiles, new and antique accessories, rare objects with simple ones and a strong focus on art and all in a sensitive and masterful way. With these elements I like to create a statement about my client.

My residential practice has included homes in Santa Barbara, Palos Verdes, Redondo Beach, Sacramento, and Natomas, California as well as Santa Fe, New Mexico.

"The Love of Beauty is Taste. The Creation of Beauty is Art."

-Ralph Waldo Emerson

What does your home say about you?
Does your home reflect your success?
Are you ready for dynamic make-over?
Ready to step up?

Want to love coming home every day?

The professional expertise at LeSanne Design will specifically tailor a home, office or landscape with your desire to reveal the real you in your environment. With unique attention to detail, function and a cohesive design throughout, I create beauty from the inside out!

LeSanne Design will create the beauty you have longed for in your environments.

Design tips:

Think of a symphony of elements making beautiful music!
Experiment with Color, paint multiple swatches before deciding.
Let me show you unique paint upgrades and techniques that add 'zing'.
Bring in elements of nature; wood, rocks and plants to add warmth (my specialty).
Always pay attention to balance the yin and yang elements.
Use multiple textiles and textures to create interest.
Put dimmers on lights to change the mood.
Conceptually "weigh" each element to create balance and harmony in the space.
Design is process,wait for the perfect element or object to 'arrive'.
Bring in a symphony of elements creating your unique song, your uni-verse!