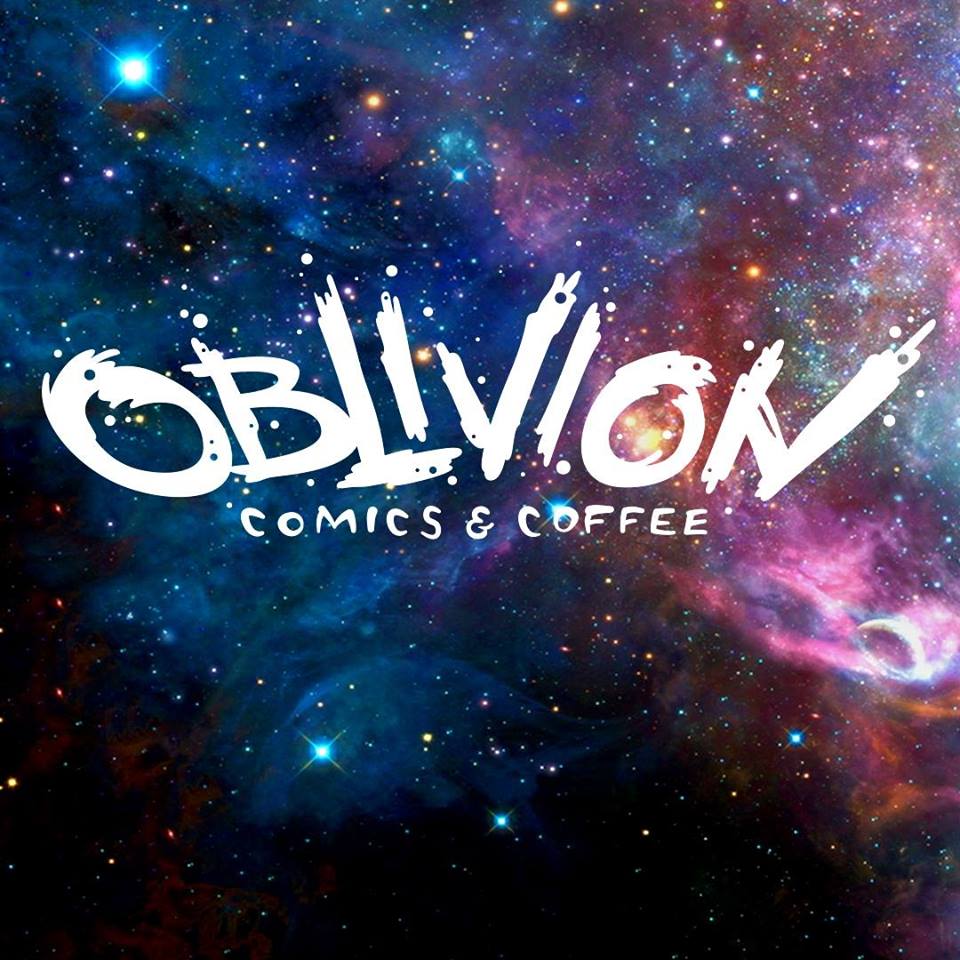 Oblivion Comics & Coffee
Coffee house and comic books store all in one in Downtown Sacramento.
HOURS
Coffee:
Sa-Mo 8am-5pm
Tu-F 8am-9pm

Comics:
M 11am-5pm
Tu-W 10am-5pm
Th-F 10am-9pm
Sa-Su 10am-5pm
Coffee + Toasts + Muffins and more Comic Books + Collectables + Graphic Novels Game nights + Meet-ups + Special events >> In the News (SNR Dec 2018) We're so honored to be part of Sactown Magazine's "Best of the City 2018" list! Such an amazing little write up spotlighting some of our signature menu items like The Edible Hulk

!

WELCOME

Oblivion Comics & Coffee is the new hotspot in Sacramento. We've created a place where anyone is welcome, whether or not you think you are a geek. In addition to selling comics and coffee, we also carry a variety of collector items. Our coffee distributor, Chocolate Fish Coffee Roasters, understands coffee and represents the sweeter side of the coffee spectrum, but even more importantly, they are as much geeks for coffee as we are for comics.

OBLIVION'S ORIGIN STORY

"It is about caring for our industry and the relationships we cultivate within the community."

Oblivion Comics & Coffee was inspired by the Oblivion Bar of the DC comic book universe. It's a pocket universe where conflict is restricted. Where heroes and villains can congregate, suspend their plans, and enjoy a brew. We want to create a similar place here in Sacramento where anyone is welcome, geek or not.

The initial idea came about while hanging around a closing Barnes & Nobles late one night when we had nowhere else to go to discuss the latest Avengers movie, the very first one. We always brought up how it would be cool to have our own spot to geek out and rant about things, and thought to ourselves, "we're probably not the only ones." Prior to our entrance into the Downtown Partnership's Calling All Dreamer's Competition, we only had a roughly fleshed out business plan and hope that our concept would be strong enough to compete. Through hard work, self-sacrifice, and through the support of everyone who voted and believed in us, we won. From that, we were able to humbly take our win and progress forward to create Oblivion Comics & Coffee, our Oblivion Bar and Sacramento's new Geek Hot Spot.

Find out the latest events and other happenings

HERE

.

More events and 2nd Saturday artshows on their Facebook page

HERE.