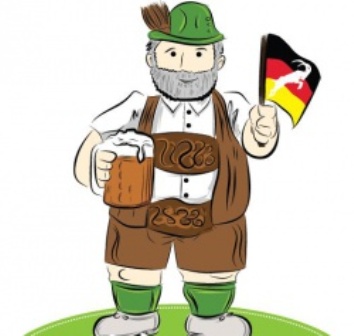 Oktoberfest
Annual event in October at Sacramento Turn Verein.
Sacramento Turn Verein
3349 J Street
Sacramento, CA
Oktoberfest at the Turner Hall

October


Sacramento's best and biggest annual Oktoberfest celebration, this famous festival occurs every October and includes:



Authentic German Beer on Tap, wine, and German food


Outdoor Biergarten


Live music from three different bands


Kid-friendly activities


German music and dancers



Every year, revelers come to the Turn Verein to eat, drink, and dance like a tried-and-true German. It's like a piece of Munich, right in Sacramento!

History

Prince Ludwig (later King Ludwig I) of Bavaria (the grandfather of "Mad" King Ludwig II) started this historic tradition when he married Princess Theresia of Saxony-Hildburghausen on October 12, 1810. Ludwig gave an open wedding invitation to the people of Munich—and about 40,000 of them came. The Prince set up tents in a field on the outskirts of Munich, later called 'Theresienwiese' (Theresa's Meadow), in honor of his lady. To entertain the crowd, he organized a horse race and supplied copious amounts of beer. Everyone had such a good time that they decided to hold the horse race (and beer drinking) again the next year, but this time in conjunction with the state agricultural show. The local brewers realized that they could sell a lot of beer in a very short time, which is the reason why it has become a 16-day extravaganza ending the first Sunday in October. The rest, as they say, is history.