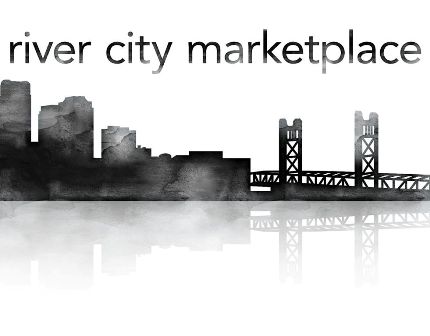 River City Marketplace
Local arts & crafts marketplace at various Sacramento parks - April through October.
Various parks
Sacramento, CA 95811
River City Marketplace

Where Artists and Community Connect

River City Marketplace is designed to present the Sacramento region's best artists, crafters and small businesses in a setting that creates an enjoyable and memorable experience.

Please join us for our 2017 event series:



 April 1: Saturday at Fremont Park 11-5 pm


 April 30: Sunday at Southside Park 10-4 pm


 June 24: Saturday at McKinley Park 10-4 pm


 September 23: Saturday at Tahoe Park 11-5 pm


 October 14: Saturday at Fremont Park 11-5 pm



River City Marketplace was conceived as a way to showcase local talent and products in a unique and fun atmosphere.  Our hope is to create an opportunity for people who believe that shopping small and shopping locally is essential to helping our community and local economy,and to also provide a stage for small, hardworking artists and businesses to display their work to the public.

RCMP is delighted to present over 100 local vendors, from fine art and crafts to DIY and gourmet food, as well as live music and a kid's play area . On Saturday, October 8th, River City Marketplace is bringing together an eclectic mix of local goods and talent for an experience not to be missed.  Future dates for the market are in the works, with an ultimate goal of establishing a continual art market for the Sacramento community to enjoy for years to come.