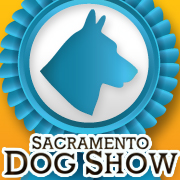 Sacramento Dog Show
Annual event in April
April 11-14, 2019
T

he

Sacramento Kennel Club

, a member of the

American Kennel Club

(AKC), brings you the Sacramento Dog Show. This event is one of the longest-standing dog shows in the country, at nearly 100 years old. Since the 1920s, the show brings judges from across the county to award the "Best in Show," and other specialty categories. A great family event, the Sacramento Dog Show is open to the public, breeders, groomers, media, and pet lovers alike.