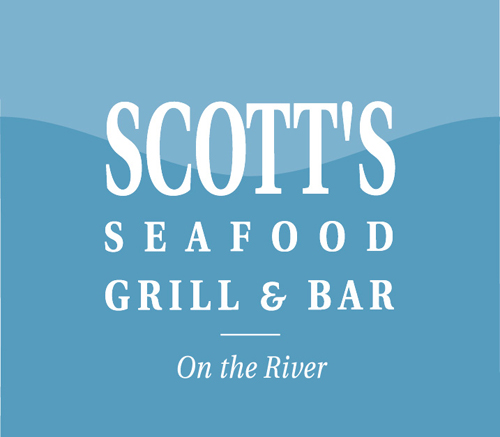 Scott's Seafood on the River
Serving the freshest of seafood from around the world in a comfortable atmosphere overlooking the beautiful Sacramento River.
Scott's Seafood on the River
4800 Riverside Blvd
Sacramento, CA 95822

HOURS
Daily breakfast, lunch, dinner
Description
Menu / Specials
Follow on Instagram for the latest updates

In 1976, the first Scott's Seafood Grill and Bar opened at the corner of Scott and Lombard in San Francisco, hence the name. The tiny 40-seat restaurant was an immediate success, becoming one of the top ten restaurants in the United States in volume per seat in just a few months.

Scott's in Sacramento came into existence in 1991 when Alan Irvine, John Cook and their families combined their experience and resources, realizing their dreams of opening a restaurant and bought the name Scott's for the Sacramento Area. Scott's Seafood Grill and Bar has become Sacramento's Favorite Seafood Restaurant (Sacramento Magazine Reader's Poll) and continues its growth with Scott's Seafood On The River, opened in early 2008.

Scott's Seafood Grill and Bar has always had the freshest of seafood flown in or delivered daily from around the world, served by a well-trained knowledgeable staff in a comfortable atmosphere. We continue to strive every day to do things just a little better than the day before.