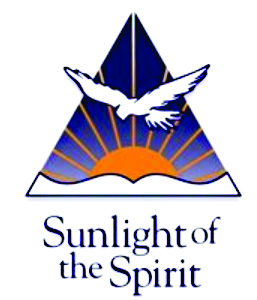 Sunlight of the Spirit
Sunlight of the Spirit is an interfaith and recovery store offering books, sacred art, prayer beads, music, statues, meditation gear, yoga and meditation classes, candles, jewelry, incense, recovery medallions, cards and more!
HOURS


Mon -Thur & Sun 11am – 6pm
Fri & Sat 11am – 7pm
Sunlight of the Spirit has been serving people of all faiths since 2007 thanks to your generous support!

Sunlight of the Spirit is located in midtown Sacramento and offers interfaith and recovery books, sacred art, prayer beads, music, statues, meditation and yoga resources, candles, cards and more! We also hold classes & events, recovery meetings and  psychic, intuitive, tarot card, and palm readers are available to assist you on your journey. We carry a full line of Alcoholics Anonymous (AA), Al-Anon, and Narcotics Anonymous (NA) approved literature and anniversary medallions celebrating recovery.

Sunlight of the Spirit seeks to inspire, encourage, and celebrate those desiring to grow in recovery, in faith, and in spiritual connection with others. Our vision is that those who seek recovery from addiction or desire to grow spiritually will find the resources and support they need to live in the "sunlight of the spirit."

Sunlight of the Spirit is committed to:

Support and encourage those seeking to free themselves from addiction and those with a loved one in recovery

Increase awareness of the connection between recovery and spiritual development

Encourage dialogue and understanding of the unity of the spirit within all faith traditions

Reinvest net profits to support local interfaith social justice efforts and services for those recovering from addiction.

Sunlight of the Spirit is owned by Doreen Andrews and supported by an amazing Store Manager, Melinda Ruger, and super Customer Service Representative, Laurence Korross.

Thank you for taking the time to vote Sunlight of the Spirit as the #1 best place in Sacramento to pick-up a last minute gift and the #2 best independent book store!!!! We are so grateful for all of your support!