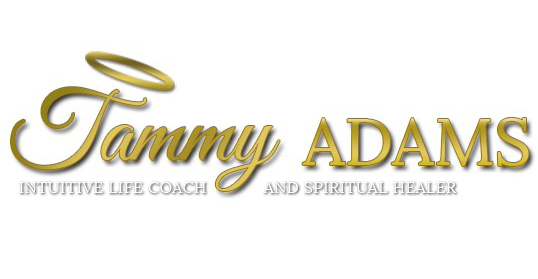 Tammy Adams Intuitive Life Coach & Spiritual Healer
Tammy Adams ~ Intuitive Counselor & Life Coach, Spiritual Healer and Professional Spiritual Retreat Guide
Tammy Adams Intuitive Life Coach & Spiritual Healer
1729 L Street
Sacramento, CA 95814

HOURS
Upstairs from Zanzibar
Call for an appointment.
NEW!

Join Tammy Adams every

Thursday

night (starting Sep. 7th, 2017) at

6pm

for

Intuitive Training

.

Classes will be held based on sign-ups. If we do not receive enough people signing up, the classes will be canceled. Please call

916-930-0781

to sign-up and reserve your spot. Space is limited.

You will learn about topics ranging from

• Mediumship

• Numerology

• Astrology

• Dream Interpretation

• Guardian Angel Communication

• Meditation, and more!

$25/person. Payments will be accepted at the door.

Contact me for more information at 916-930-078

Tammy's book is now out! Order it on Amazon here:

http://tinyurl.com/q4s6k8d
The Secret to your Chakra's:

A handbook to guide you working with your Chakra's

Visit Tammy's Blog

And here is Tammy introducing herself to strangers on the streets of San Francisco, putting her psychic abilities to work! It's truly fascinating!

SEE the VIDEO

Working miracles through you by opening up doors that have been closed within, Tammy encourages opportunities and new journeys for success in all areas of your life. She is a gifted spiritual counselor with over 18 years of experience in helping people find their true life path, healing and releasing negativity that is blocking personal and spiritual progress. She can coach you in all areas of life including: love, business, health, travels, life purpose and more. Tammy can help you gain the courage and the confidence to take the next big steps in your life.

CHECK OUT Tammy's weekly Blog Talk Radio

Tammy Adams is an Intuitive Counselor and Spiritual Healer. She has experienced a lifelong spiritual odyssey via her travels to the world's holy places; Italy (Vatican & ancient Pompie), Israel (Jeruesalem) and France (Lourdes),along with Canada (Quebec -Saint Annes Cathedral) Sedona, Arizona and other variouse spritual vortex and holy lands across the United States and the world. And she wants to share that spiritual odyssey with you. She has practiced in Oregon and California but currently is based in Sacramento and Redding, California. Her sessions can be multi-faceted. Whereas other practitioners practice one type of healing arts, Tammy easily integrates numerous types. The Healing Arts is the language she speaks fluently and it enables her to connect with her clients on various different levels and needs. Her clients benefit from over 15 years of combined learning in many disciplines: Shamanic healing, Chakras balancing, crystals and guided meditation.

Tammy's spiritual odyssey began at a young age during her parochial education. She was exposed to all religions, and traveled on numerous occasions to the capitals of the Judeo-Christian world: Israel and Italy. She was instilled with a strong compassion for all humanity regardless of beliefs or race, and the value of morals. Her training during this time focused on the following:

1. Communication with Guardian Angels and other Heavenly Beings

2. Old Testament teachings related to the laws of God

3. Nature's sources of natural healing

4. Recognition of her own innate abilities and of others

5. Growth and control of natural abilities, prayer and meditation techniques and benefits.

Tammy then journeyed into the world of Shamanistic training. Under the tutelage of a Hopi Indian Shaman, she focused on:

1. Ability to connect to an individual's chosen spirit guides

2. Specific skills in requesting information from spirit guides and angels, self-discipline and obedience to heavenly instructions

3. Interpretation of major earth change/natural disaster premonitions

4. Assisting wandering spirits to cross over peacefully

5. Ability to see and extract lessons from past lives in self and others

6. The practice of crystals, oils and herbs for healing

7. Hands on healing

8. Astrotraveling to heal others

9. Purposeful meditation and use of energy

10. Medical intuitiveness

This training made her determined to pursue her life's purpose; To contribute to global healing of the planet and people.

She lives her purpose daily, by serving her client's needs, raising a family of three children with her husband, Jim and by running her foundation: House of Angels foundation.

Having Tammy as your spiritual healer and intuitive counselor is like having a true companion and confidante on life's journey. With her special gift and worldwide spiritual experiences, Tammy can help you journey inward and open those doors that have been shut for so long.

Visit my new website at

asktammyadams.com

Tammy Adams Intuitive Life Coach & Spiritual Healer is a gifted Spiritual Psychic counselor with over 16 years of experience. She can connect with your guardian angels and spirit guides to heal you in all areas of your life through her psychic abilities. What many do not know is Tammy not only gives you the answers you cannot find elsewhere but she interprets what they mean. Because she is so passionate about using her gift well to help others she is constantly try to share it in different ways - see below and find out how Tammy is not only an adviser but a teacher, mentor, and ideal spiritual Life Coach!

Watch Tammy as she speaks with strangers on the streets of NYC in 2012, tuning into their life and providing guidance.

Follow Tammy's YouTube channel for much more!