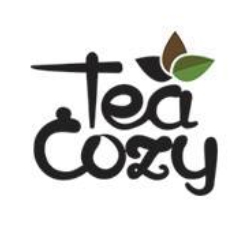 Tea Cozy
A special shop featuring fine teas from around the world, tea accoutrements, British food items & gifts.
Shop in person or Shop teas online Tea Cozy

has been supplying Sacramento's tea lovers with tea and gifts since 1998.

Mike & Nami Thompson are both inherent tea lovers.  They had a hard time finding quality tea soo they opened up their own one-of-a-kind shop.  At Tea Cozy you can find fine quality loose-leaf teas; rare white teas, exotic greens and oolongs, herbal and flavorful black teas from all over the world. Or for those looking for their favorite brands, you'll find: PG Tips, Barry's Teas; Taylor's of Harrogate; Tea Forte.

To make your tea brewing as easy and pleasurable as it can be, Tea Cozy also has a variety of beautiful and functional teapots, teacups and brewing accessories from East and West.

Not to be missed is the selection of UK food items. McVitie's Digestive Biscuits, Cadbury chocolates, Heinz Baked Beans, Branston Pickle, HP Sauce, jams and lemon curd, to name a few.