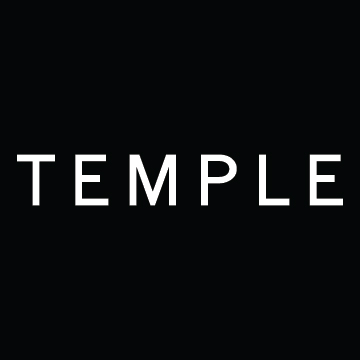 Temple Coffee & Tea - Downtown
Temple Coffee makes the list of country's best roasters, year after year! Located in Downtown, Midtown, Arden Arcade and Davis.
Temple Coffee & Tea - Downtown
HOURS
Open 365 days a year
6am - 6pm
Update - Follow Instagram for the most current info

Beginning March 18, all cafes will have adjusted hours of operation. Thank you for understanding as we navigate this ever-changing situation together. We hope to serve you during these new hours. Our full menu of coffees, teas, and pastries are available as to-go orders.

Temple Coffee makes the list of country's best roasters, year after year! Temple Coffee

is a quality-focused retail and wholesale roaster in Sacramento, California - voted Best Coffee House since its inception in 2005.

Our friendly and knowledgeable staff prides itself in serving the freshest award-winning coffee and espresso beverages from premiere coffee regions around the world. We serve multiple types of espresso (blend and single-origin), "Cup of Excellence" winners, as well as rare coffees in a French press, to satisfy aficionados like ourselves.

We are committed to sourcing, roasting, and brewing the finest coffees. We feature monthly coffee education courses for customers on coffee brewing, tastings, and proper espresso preparation.

Enter the Temple 365 days per year from 6am-11pm. The people behind the counter are obsessed with making each of your visits a true experience.

Temple in Midtown

2200 K Street - Midtown

2829 S Street - Midtown

1615 16th Street - Midtown

1010 9th Street - Downtown

More locations

HERE

Temple Wholesale

Whether you are opening an espresso bar, restaurant, or specialty market, we invite you to discover the many ways we can serve you. If you share our passion for excellence in coffee, we're pleased to work with you.

As a successful coffee retailer, we understand your business model. With our coffer expertise, we can help you meet your business goals. Being a partnership, we have an invested interest in your success and you will receive the individual service you need.

We also offer full training in-house for all our customers. We focus on partnering with individuals and companies committed to delivering the best coffee experience possible.
We also offer individual coffee consultation. Ask about our rates and service.

So, if you're interested in the wholesale side of Temple Coffee please let us know.
(916) 454-1282 info@templecoffee.com

Temple Roasting

Temple Coffee is committed to sourcing, roasting and brewing the finest coffees.

Sourcing the finest coffee:

Showcase the coffee producer
Offer the finest quality coffees in season
Source sustainable and organic coffees
Continually learn and educate about specialty coffee
Roasted in small batches and delivered fresh

Roast to order

We roast our coffees daily based on your order so you get the freshest coffee possible. Coffees are roasted daily on our vintage German Probat UG-15 at our Roasterie. We carefully roast each coffee to bring out the individual characteristics and flavors of that particular coffee. Coffee is packaged and shipped right after roasting to ensure you get the freshest coffee.

Taste, taste, taste

Before buying green coffee, every offer sample is tasted before purchase and then tasted again when it arrives at our Roasterie. Roast profiles are created for each individual coffee to bring out the inherent qualities. Each batch is hand roasted and is tasted daily for consistency. Baristas are tasting their shots daily to bring out the best flavors of our espresso. Needless

Freshness

Great tasting coffee is not an accident. Coffee is a perishable product with delicate and unique flavors.

To ensure freshness of our roasted coffee, we package the coffee immediately after roasting in valve-sealed bags. Our one way valve bags allow carbon dioxide to degas from fresh roasted coffee, but locks out oxygen.

Each of our coffees is roasted when ordered to ensure freshness and the roast date is stamped on each bag. Use coffee within two weeks of the roast date, store in a cool dark place away from heat, light and air. Enjoy our coffee at the peak of freshness.