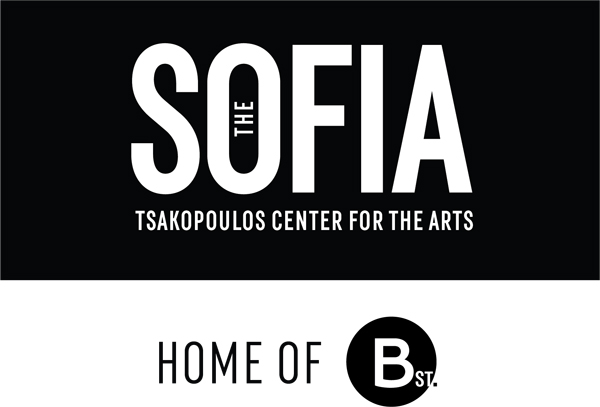 The Sofia, home of B Street Theatre
B Street Theatre is best known for its innovative productions of new plays since its first season in 1991.
The Sofia, home of B Street Theatre
HOURS
Box Office Hours:

Mon-Sat: 10am-7pm
Sun: 10am-4pm


NEW LOCATION at The Sofia in Midtown!

In 2018, B Street Theatre moved into their brand new, state-of-the-art-complex: The Sofia Tsakopoulos Center for Performing Arts. Also known as The Sofia. Our two-theatre playhouse on Capitol Avenue in Midtown is home to our Mainstage and Family Series, each created to house quality, intimate theatre for audiences year-round. Recognized as one of Northern California's top professional theatres, we've produced more than 100 new plays, 60 of which are world, national, West Coast, or regional premieres. We also produce an exciting black box series called Upstairs at The Sofia, that features experimental productions curated by the acting company.

In addition to plays, The Sofia is a full scale non-profit arts venue, hosting concerts in all genres, stand-up comedians, live podcasts, the Sacramento Ballet and more!

Current & Upcoming Shows Purchase tickets here. The organization produces five core programs as follows:



Mainstage: B Street's Mainstage is where audiences turn to see the most talked about plays in Northern California. It's our job to challenge the mind and evoke emotion as we explore unrequited love, inner turmoil, and humorous relationships in an intimate setting that allows audiences to be part of the action.


Family Series: Experience some of history's most cherished stories in a setting where wonder and excitement jump from the stage. B Street Theatre's Family Series brings children closer than ever to live performance, engaging their hearts and minds in a way that few other mediums can.


B Street Theatre School Tour: You Come To Us: Join us at the theatre for three great stories! Fun, touching and entertaining - perfect for all ages! Visit the School Matinées page for more information about pricing and showtimes. We Come To You: The B Street School Tour is a fantastic opportunity to bring live theatre to your school. You can find more information about this educational experience by visiting the School Tours page.


B Street Conservatory: The Conservatory's mission is to provide aspiring actors of all ages with the skills, tools, and confidence to reveal their unique acting talents. The Conservatory provides a positive, creative and fun learning experience from basic skills to preparing for auditions (and everything in between).


Studio for Young Actors: In our Acting & Play-Creation classes students are the playwrights. They write, rehearse and perform their own original short form plays. Using a piece of classic literature as a model, as well as improv and drama games for inspiration, students form small groups and develop ideas for their own original scripts. Kids have a great time seeing the very own creations come to life.


Upstairs:  A third space for artists-in-residence at The Sofia. Upstairs at The Sofia is an all-purpose, all-inclusive space where artists curate and create events and workshops with production guidance of the B Street Theatre. Events include Seekers of the Strange, Maximum Occupancy improv, New Play Brunch and Jazz & Cocktails.



Support Us:

Our country's art community is facing critical times - from small theatres closing to cuts in art funding at schools. We believe art charges the human spirit with creativity, imagination and inspiration. As you probably know, B Street does more than produce the hottest new plays in Sacramento. Our outreach and education programs engage 200,000 young people throughout the region every year! But we cannot do it alone. You can help us bring the gift of theatre to audiences of every age.