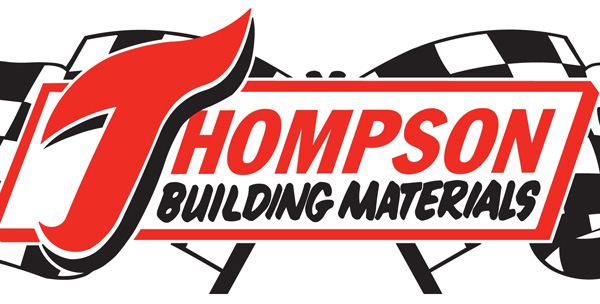 Thompson Building Materials & Nursery
Your destination for Inspiration.
Thompson Building Materials & Nursery
HOURS
Build Materials/Nursery:
Mon-Fri: 6am-5pm
Sat: 7am-5pm
Sun: 9am-2pm
Design Center hours:
Mon-Fri: 8am-4:30pm
Sat: 9am-4pm
Sun: Closed
Thompson Building Materials was founded in Sacramento, California in 1992. Constantly in pursuit of excellence, owner Ken Thompson lives the American Dream by providing the highest quality customer service coupled with a genuine respect for each individual.

Thompson Building Materials enjoys an impressive 25 acres including a full service nursery. Nearby, our state-of-the-art Design Center is a must see with over 9,000 square feet of beautiful displays to inspire you. Innovative in design and craftsmanship, THOMPSON is the best building materials resource in Northern California for the designer, builder, contractor and homeowner.

Whether you are looking for brick, thin brick, stone nursery items or pavers, the Thompson Building Materials team will assist you in selecting products best suited for your project. We have nurtured special relationships with brick manufacturers, stone quarries and growers throughout the United States. Our Goal is to supply the most unique and progressive products available.

Customer service is AT the very core of Thompson Building Materials philosophy. Our continued growth has been built on this ideal. We've set the standard in the industry by offering building products that enhance architectural details and add character to any project.



Contractors and architects rely on Thompson. If you don't find the specs you need here, contact us and we'll track down the information as soon as possible. Our Available Building Products and Materials:

Brick
Stone
Pavers
Retaining Walls
Lath & Plaster
Bulk Materials
Accessories

Thompson proudly offers the largest selection of decorative garden products to enhance your landscape masterpiece in the Sacramento area with many sizes, shapes, and colors to choose from. Create your own gardening paradise with the many fountains, pottery, statuary and concrete table and benches we have available.

We offer a variety of Decorative Products:

Benches & Tables
Fountains
Pottery
Statuary

Thompson's nursery has a large selection of annuals, perennials and shrubs to choose from. Our nursery staff can assist with design, layout and advice for your next landscape dream escape.

Thompson Nursery is your destination for inspiration and your one stop shop for anything gardening. We carry a huge selection of pottery in varying sizes and color. We also stock bedding plants, perennials, shrubs, trees, succulents, palms, and bonsai. Get ideas and inspiration from our demonstration beds and ask gardening questions to our knowledgeable and friendly staff. We are passionate about plants and it shows.

Here is a small sample of the incredible variety you'll find in the Thompson Nursery. Our expert staff is ready to help you.

Citrus
Ground Cover
Perennials
Roses
Shrubs
Sod
Trees

Equipment Repair, Customer Service & Sales

Do you have a lawn mower, trimmer, or concrete mixer that needs to be serviced? Thompson's professional mechanics can assist you with your small engine repair at reasonable rates. We do quick turnaround repairs on all makes and models of small engines of landscape maintenance and installation equipment, including those manufactured by Western:

Blowers
Tampers
Chain Saws
Chop Saws
Hedge Trimmers
Air Compressors
Lawn Mowers
Generators
Pressure Washers
Weed Whackers
Rototillers
Most types of landscape maintenance and installation equipment

Customer Service & Sales

Do you need to equipment and tools to install the work yourself? Or are you an industry professional looking for parts for your equipment? We also stock and sell equipment and critical parts to get the job done right.