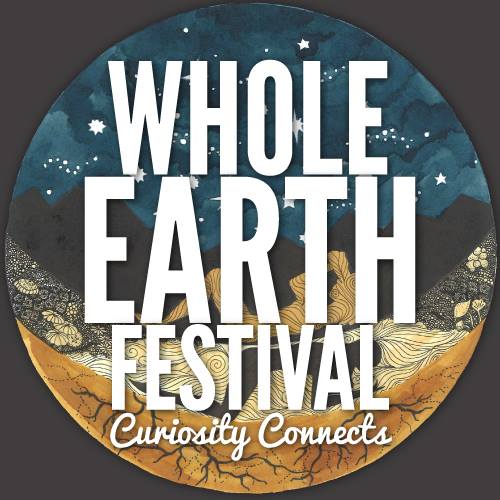 Whole Earth Festival
Annual event that takes place in May
University of California Davis Quad
Davis, CA 95616
May


WEF is a FREE, HUGE, FAMILY-FRIENDLY, ZERO WASTE three-day environmental, art, education, food, and music festival which takes place on the UC Davis campus annually during Mother's Day Weekend. A multitude of people dedicated to sustainable living and environmental harmony flock to Davis for the festival.

Highlights this year include:

» 3 stages with 50+ acts

» Educational workshops on topics including wellness, composting, sustainability, advocacy and more!

» 150+ hand made craft and service vendors

» Food vendors selling yummy vegetarian food

» Outdoor art gallery and installations

» A kids' space with family-friendly, interactive activities

» Great vibes, great people, gr

eat weekend!

More info on our website:

wef.ucdavis.edu

To ensure the festival runs smoothly over the course of the weekend, we rely on Chaos Controllers (volunteers). CCers receive a free WEF shirt and vegan meal for every shift they volunteer for. If you're interested in signing up, you can find out more at:

http://wef.ucdavis.edu/volunteer/ Whole Earth Festival

was born when an art class taught by Jose Arguelles had an "Art Happening" on the University of California, Davis campus in 1969. The students used art to involve those that attended in an educational process that dared to transcend the typical system of standardized tests and impersonal lectures. Following the United Nations declaration of "Earth Day" in 1970, the second "Art Happening" (1971) was renamed "Whole Earth." Later sponsored by the Associated Student's Experimental College, and then becoming a self-sustaining unit, the Whole Earth Festival has evolved over three decades into what can be seen Mother's Day weekend on the U.C. Davis campus every year.

The mission of the Whole Earth Festival is to envision and create a community driven festival of education, music, and art. We will ensure that as little "waste" as possible is generated during this festival. We will cultivate amazing organic produce grown in the WEF garden into tasty, nutritional meals to feed volunteers, staff, & performers, while making it both yummy and educational. Frugality and ecological sustainability come hand in hand, as we educate and engage the festival goers, we are careful with the resources we create and consume. We will rely on each other more and rely on corporations and oil less, by carpooling and sharing our homes. Most importantly, we want to create a safe, educational, and inspiring environment not simply just for the three days we set up on the Quad. We want to develop a conscious community that will go out into the world after the festival and encourage the values that we hold dear. We are all equal participants in the conscious creation that is the Whole Earth Festival.