Ritual – Yoga, Meditation, Sound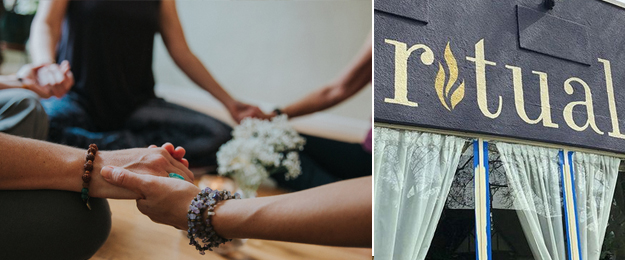 Life is meant to be experienced, lived, and honored in all it's stages

Ritual was born from the idea that life is meant to be experienced, lived, and honored in all it's stages. Formally known as It's All Yoga, our studio honors the past the present and the future; knowing that we could not be where we are without the 12+ years It's All Yoga served the community. We cherish the process of evolution and strive to always honor our roots as we continue to create our future together.
Classes, workshops, retreats and more.
New Student Special – 30 Days Unlimited for $39.
Ritual
2405 21st Street
Sacramento, CA 95818
916-837-5400