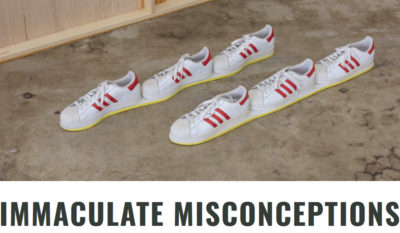 Description
EXHIBIT RUNS: JUNE 11 – SEPTEMBER 25
We are excited to share our upcoming exhibition, Immaculate Misconceptions with artwork from Pippa Garner. We hope you join us for the opening reception this second Saturday!
Garner began her career studying car design at ArtCenter in Pasadena in the 1960s. She was living at that time as Phil Garner before transitioning to Pippa Garner in the late 1980s and early 90s. The 1960s era was the era of the muscle car, and she spoofed these macho machines and their base aesthetics with a mad magazine-style wit before expanding her critique to domestic home goods.
Image: Untitled (Bunk Easy Chairs), 1975 – 2021. Upholstered chairs, wood, ashtray, cigarette.
Find other events tagged under:
Event Categories