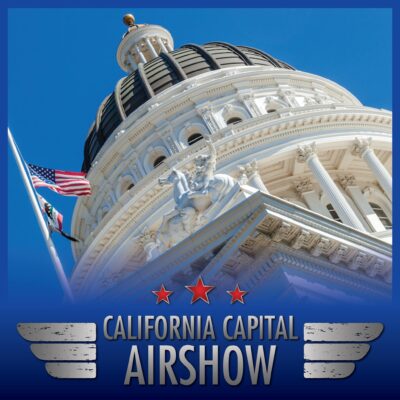 Description
The 17th annual California Capital Airshow (CCA), presented by Sacramento County in partnership with the City of Rancho Cordova, is cleared for take-off!
This year the family-friendly festival will commemorate the 70th Anniversary of the USAF Thunderbirds. Attendees will experience the world's most talented pilots and capable aircraft both in the air and on the ground, including the return of the US Air Force Thunderbirds, USAF A-10 Demonstration Team & USN West Coast F/A-18F Rhino Demonstration Team and an extensive list of exhilarating military jet performances, powerful historic aircraft, and miles activities.
Airshow gates open Saturday & Sunday at 9:00 a.m. and close at 5:00 p.m. Saturday & Sunday, performances are 12:00 – 4:00 p.m. each day.
Find other events tagged under:
Event Categories