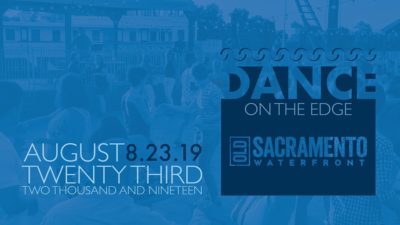 Description
Join us on August 23rd for the next installation of our signature Waterfront event. There will be amazing DJ's, great vendors, and more arts and crafts for everyone!
This local and FREE event averages 600 attendees every month and we're excited to see the event grow!
*Walk-ins welcome!
Please invest in us and help us build the dance community in Sacramento by RSVP'ing and inviting your friends and family!
Find other events tagged under: dancing, free, old sacramento, outdoors
Event Categories