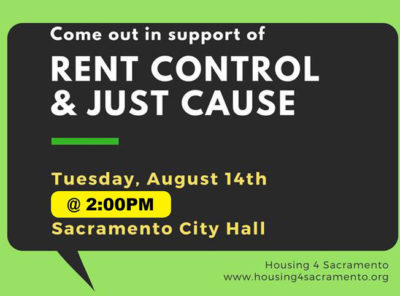 Description
On July 3rd, Mayor Steinberg said:
"On August [14th] I would like to agendize a housing workshop that focuses on the following 3 issues:
1. How we credible and legitimately establish a $100 million dollar plus affordable housing trust fund in this city so that we have more resources for subsidies
2. How we can work with the Affordable housing community to further streamline our processes both fee wise and timewise so that there is a greater incentive to build affordable housing now sooner rather than later
3. I want to have a robust discussion here, not action item on the [14th] but soon after about this issues of rent stabilization specifically as it applies to people of middle to low income means here so that we can do nothing that desensitizes new supply and the need to build but at the same time recognizes the plight of the many people who the stories we have heard in these last weeks and the many people suffering currently in our community. So that is August [14th] A substantial serious workshop with the intent to engage in action soon after on a number of fronts."
Now his Housing Workshop is scheduled for Tuesday, August 14th at 2pm during City Council. Let's come out in Support of Rent Control & Just Cause in Sacramento! Spread the word!!
Facebook event page HERE
Find other events tagged under: city council, housing, rent control
Event Categories