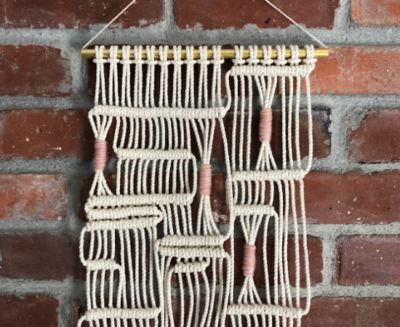 Description
Learn the art of creating beautiful wall hangings with yarn and rope! In the macrame classes we learn basic knots with cotton rope, and in the weaving classes we learn the beginning techniques you need to create your own wall hanging.
About the instructor:
Jessica Filip is the creator and owner of The Northern Needle on Etsy.  She is a multi-media artist living in Northern California. She spends her days teaching classes and weaving away in a little 1940s cottage in Sacramento with her web developer husband and their two enormous cats.
WHEN: Thursday April 25th, 2019
TIME: 6pm-8pm
PRICE:  $65 Verge Members, $85 non-members
WHERE: Verge's Classroom
WHO: Adults
Find other events tagged under: art class, verge center for the arts
Event Categories