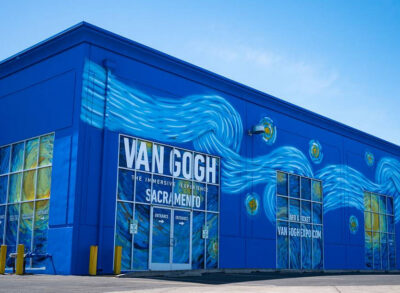 Description
Van Gogh Exhibit in Sacramento: The Immersive Experience
Have you ever dreamt of stepping into a painting? Now you can with this exhibition that has been touring since 2017 with +5,000,000 visitors!
Awarded best 2021 immersive experience by USA Today.
Ranked among the 12 best immersive experiences in the world by CNN.
Location: Corner of Jefferson Blvd and 15th in West Sacramento.
Jefferson Bar & Grill – pub grub, cocktails, draft beers, patio, kids are welcome
(Close to the Van Gogh experience in West Sacramento)
Find other events tagged under:
Event Categories