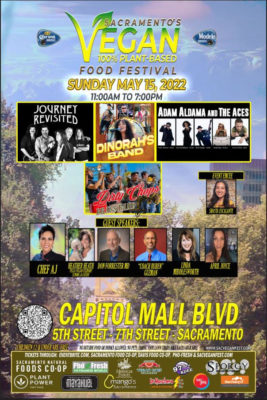 Description
Featuring Journey Revisit, Dinorah's Band, Adam Aldama & The Aces and Dirty Chops Brass Band.
Guest Speakers are Chef AJ, Heather Heath from Vegas Vegan Culinary School & Eatery, Don Forrester MD, Coach Ruben Guzman, Linda Middlesworth, and April Joyce.
Over 30 Food Vendors plus arts & crafts, children's area and fun for everyone.
Find other events tagged under:
Event Categories