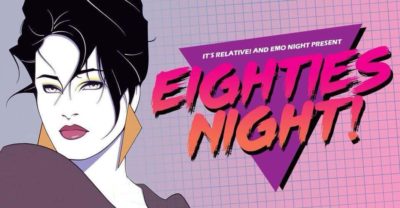 Description
Sweet dreams are made of this!
It's Relative! PR, the people who bring you Emo Night Sacramento are bringing you the greatest John Hughes-esque dance party this city has ever seen!
This is…EIGHTIES NIGHT SACRAMENTO!!!
We'll be playing all the 80's jams from pop to new wave to dance to yacht rock to hair metal all while the bartenders will be pouring those amazingly cheap drinks that seemed to be priced like it's the 80's!!!
Wake all your friends up before you go-go and let's make this the party of the decade! Even if that decade is the 80's 😎
EVENT WEBSITE: HERE
Find other events tagged under: live music sacramento
Event Categories