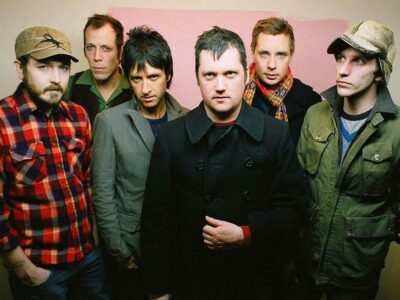 Description
MODEST MOUSE IN CONCERT:
Indie rock veterans Modest Mouse enjoy a level of mainstream success that few other indie acts can touch. While the band's intelligent lyrics and expertly crafted songs made them critical darlings in the early '00s, their eclectic live shows earned them legions of fans. With their first new album in five years due out in 2014, Modest Mouse are gearing up for headlining slots at the Boston Calling and Shaky Knees music festivals. Fans lucky enough to catch the band at these rare appearances will be among the first to hear material from the new album — performed alongside all of their greatest hits, of course.
BACKGROUND SNAPSHOT:
Formed in Washington in 1993, Modest Mouse found an early home on legendary indie labels K Records and Sub Pop. After moving to Up Records for their 1996 debut full-length, the band achieved breakthrough success with 1997's Lonesome Crowded West, which drew praise from critics and earned them a cult following. While 2000's The Moon & Antarctica was another success, it was 2004's Good News for People Who Love Bad News that really broke things wide open — the album went multi-platinum and brought the band their first chart exposure with hit singles "Float On" and "Ocean Breathes Salty." In 2007, the band's fifth studio album We Were Dead Before the Ship Even Sank landed at No. 1 on the Billboard 200, effectively rendering their indie status null and securing their position as a festival headline-caliber act.
Previously, Modest Mouse has sold out venues to capacity, like Tabernacle and the Rose Bowl.
Find other events tagged under:
Event Categories