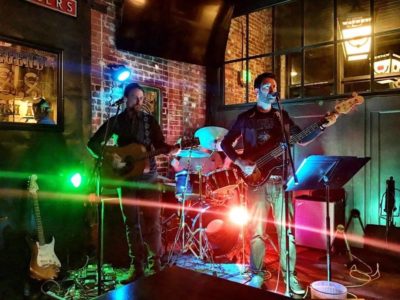 Description
Official website: Nice Monster
Facebook: Nice Monster
Featuring RICHARD MARCH
Nice Monster was formed in 2002 by Matthew Gerken and Jason Roberts. We like to work within strong melody and non-traditional song structure. Our sound has changed somewhat since we started, becoming more "post-rock" with a little more noise. Our influences center around Joan of Arc, Maps and Atlases, Explosions in the Sky, Wilco, Radiohead, and others.
We've recorded and released two records: "Good Times + Sharp Knives" in 2005 and a self-titled record in 2008. We're currently recording our third record.
Jason also leads another local band, The Secret Lives of Squirrels, and Matty plays bass in Be Brave Bold Robot. Our other bandmates are Chad Wilson (bass) and Greg Aaron (drums).
EVENT WEBSITE: HERE
Find other events tagged under:
Event Categories