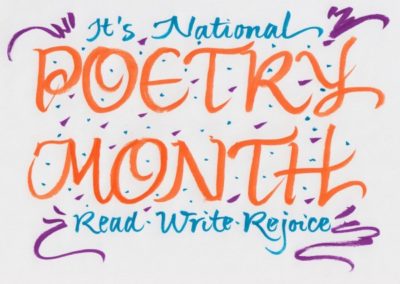 Description
It's National Poetry Month The Brickhouse Gallery & Art Complex / OFFICIAL, and we're excited to collaborate with Simone Youngblood of "Sac Poetry" for poetry month. She's brought together an amazing community of poets, musicians & Authors, songwriters for a panel and performance. So, you don't want to miss this! Here's the line-up:
Shaun Parker: Local Rap Artist & Influencer presenting on what poets can learn from rappers & vice versa. He'll expand this conversation into how poets can brand & market themselves on social media. Q & A to follow.
Leah Savage: Local Author & Co-Director of "Living Well Community Foundation." She will share how poetry liberates, heals, & informs our identities.
Chris Jones: Local musician sharing what poets can learn from songwriters.
Sue Daly: Poet with the Sacramento Poetry Center will share how poetry can be selfcare, & self compassion, or how poetry can be resistance.
To be a part of this awesome event or sign-up or gather more information; go to www.SacPoetry.com or www.thebrickhouseartgallery.com
Find other events tagged under: brickhouse art gallery, poetry month
Event Categories