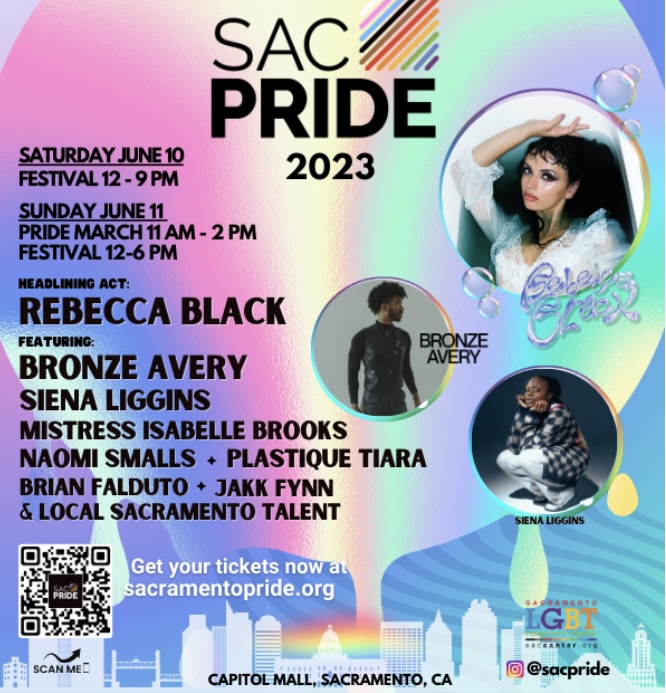 Description
Saturday, June 10, 2023:
DAY 1
PRIDE FESTIVAL
Capitol Mall
noon – 9pm
Featured performers: Rebecca Black, Bronze Avery, Brian Falduto, Leonardo Martinez
………….
Sunday, June 11, 2023:
DAY 2
PRIDE MARCH + PARADE
parade starts at 11am
festival noon – 6pm
Inspired by the 1969 Stonewall Uprising, the Sacramento Pride March returns live on Sunday, June 11, 2023, at 11 a.m. The march will comprise walking contingents, vehicle contingents, and large floats.
Join thousands of your closest friends to cheer on marchers, colorful floats, music, and much more for the annual Sacramento Pride March. Harkening back to the earliest days of Pride events as protests against oppression, this event is both a demonstration of activism in our pursuit of equity and social justice as well as a celebration of diverse Lesbian, Gay, Bisexual, Transgender, Queer, Intersex, Asexual, and two-spirit communities and culture.
Find other events tagged under:
Event Categories